Revving up your engines and getting ready to hit the road is what spring is all about, and we at ChopperShop believe that there's no better way to bring a smile back to people's faces than with the sound of roaring engines. As the riding season approaches, it's time to give your project the final touches it deserves, and we're here to help you do just that!
We're excited to kick-off/on Season 2023 with a bang by offering big discounts on our webshop from March 23 to 27. Whether you're in the market for new handlebars, a sleek new seat, or a powerful exhaust system, we've got you covered. And the more you spend, the more you save!
That's right: the bigger the order, the higher the discount*!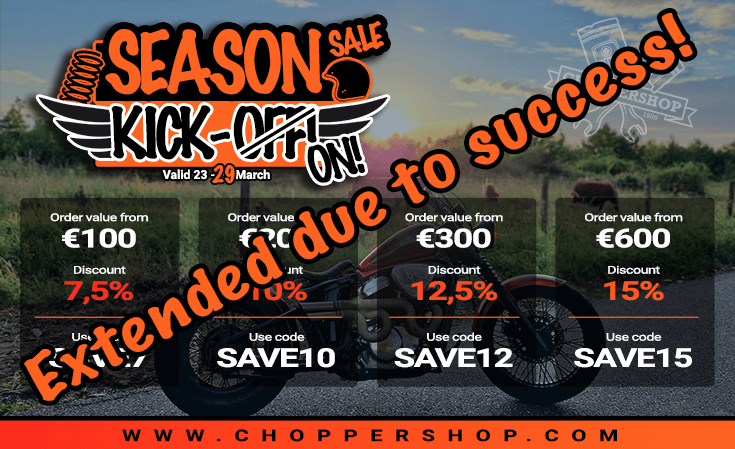 How does it work?
Orders from €100,- and above >> 7,5% discount
Use code: SAVE7
Orders from €200,- and above >> 10% discount
Use code: SAVE10
Orders from €300,- and above >> 12,5% discount
Use code: SAVE12
Orders from €600,- and above >> 15% discount
Use code: SAVE15
* Discount codes are valid until Monday March 27nd 2023